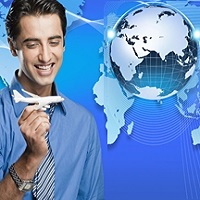 Disha Consultants are one of the leading providers of Overseas Placement. Backed by a team of highly trained personnel, we are able to offer consultations services to students related to higher studies and getting admissions in world's best universities. With our help, they can get selected, glide through the visa process and complete other procedures required for the placement without any extra charges. Our company represents universities situated overseas in India. We have a history of being among the most comprehensive study-abroad consultants capable of handling the entire process with exhaustive career counseling.

Why Prefer Our Services?
We have a team of experienced counselors to guide the students regarding rewarding career choices. Our experts are well versed in matching distinct student profiles as per educational background, skills and ambitions to appropriate careers.

Our guidance counselors are knowledgeable about obtainable opportunities as well as offer assistance grounded on personal experience by visiting overseas educational institutes. Past student experiences are taken into consideration to modify the process by making it extra rigorous and fruitful.